If you're traveling often, you need a way to stay connected. Roaming charges are usually quite expensive and getting a local sim card can be a pain…
Getting Internet access while in the air is even more expensive. As an example Lufthansa and American Airlines each charge USD 19 for 24 hours access. For a full day, Etihad charges USD 24 and Delta charges USD 28.
Meet US Mobile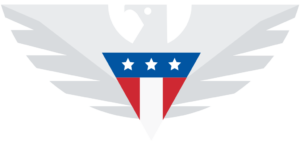 US Mobile is an American Mobile Virtual Network Operators (it means that they use the mobile infrastructure of partner phone companies). They just started a great offer for frequent (and even infrequent) travelers. They launched an unlimited Wi-Fi plan that allows you to connect to more than 35 million hotspots in the ground and in the air. Yes, you've read that correctly. We're talking about 20 airlines worldwide with unlimited Internet access for a monthly fee of USD 10. Cheaper than a sandwich in most airports…
Get Internet access on thousands of airplanes
They partnered with iPass to give you full access to their network. We're talking about more than 2,700 planes in North America (on Delta, American Airlines, Alaska Airlines, Virgin America, United and Air Canada).
And we're also talking about hundreds of planes on some of the largest airlines (Lufthansa, Etihad, Air France, KLM, Singapore Airlines, etc.). Here is the list at the time of writing.
You can always get the updated list on the iPass website.
How does it work
Just head to the US Mobile website to open an account. It will cost you only $10 per month. Then you have to install the iPass app that will allow you to connect to any iPass hotspot around the world. Keep in mind that the subscription will be linked to one single device (your phone, your laptop, your tablet…). You will not be able to connect two devices at the same time.
What are you waiting for? Order it now on US Mobile. You will save money from your first flight…